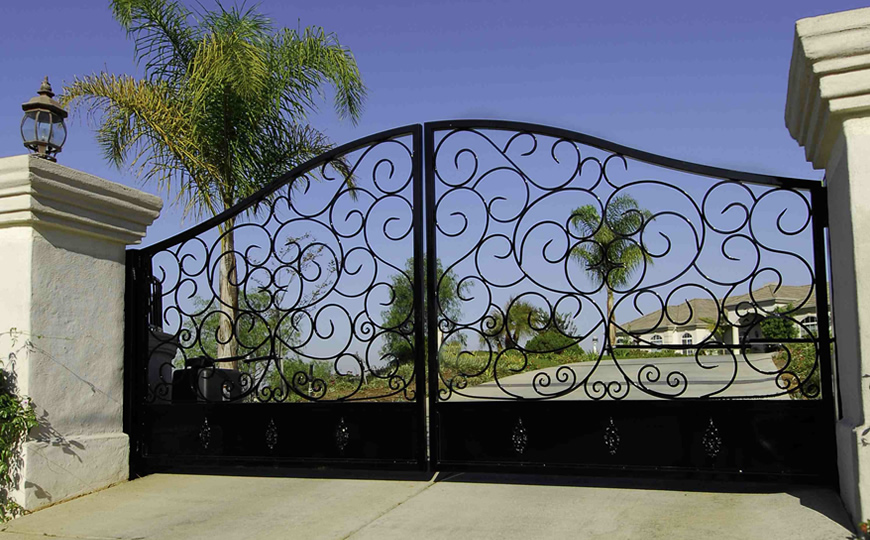 Driveway Gates
While security is the basic function of installing a driveway gate, we never want Californians to sacrifice the value of curb appeal. We offer stock metal gates; however, our specialty is in custom metal designs. Add scroll accents, your signature crest, or even a spear top to your metal gate. Our certified gate designers are ready to work with you.
Metal Gate Materials
Choose from iron, aluminum, or steel. Our team will explain the pros and cons of each material in order to select the one that meets your requirements. If you need a heavily durable gate to withstand extreme weather or a potential accident with a car, we recommend wrought iron. If you are concerned with getting the longest lifespan from your automatic opener, we recommend aluminum as it has the lightest weight.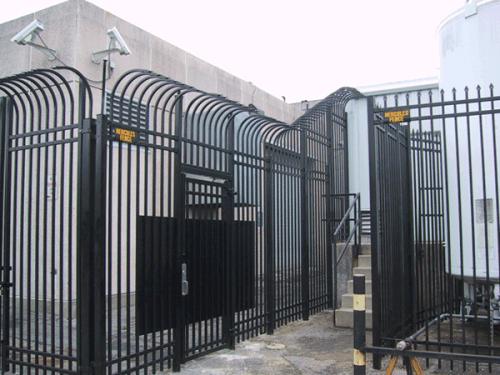 Automatic Gates
With an automatic gate, around-the-clock personnel is no longer needed nor does an employee have to be stationed outside during unfavorable weather. We are properly licensed and OSHA certified to install a variety of automatic gates used throughout different commercial properties. Here are some of the commercial automatic gate types we work with:
Swing Gate
Vertical Pivot Gate
Slide Gate
Factory Gate
Vertical Lift Gate
Bi-Folding Gate
Gate Operators
A key component of a fully customized commercial gate system is the gate operator. From WiFi keypads to remote phone access, R&S Overhead Doors of SoCal will find the entry system that meets the need of your business operation. Commercial properties in Anaheim are continuously moving, so trust our years of experience to reliably install your gate opener.