Storefront Doors
How to Find the Best Storefront Doors for Your Business in Anaheim, Irvine, Orange County and Surrounding Areas
Get customized storefront doors at R&S Overhead Door of So Cal
Your storefront is the forefront of your business. Your curb appeal is critical for your business' prosperity. An attractive Storefront Door constructed by R&S Overhead Doors of So Cal will help you design, implement and install the absolute perfect storefront door for your business.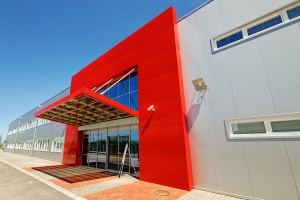 That's why business-owners of Orange, Santa Ana, Anaheim, Brea, La Habra, Fullerton, Irvine, Tustin, Mission Viejo, Lake Forest and surrounding areas trust R&S Overhead Doors of So Cal for the absolute finest in Storefront Doors and other entry ways. R&S Doors will work with your contractor and other professionals to construct the absolute perfect Storefront Door that will lend the aesthetic beauty, architectural aesthetics and curbside appeal your business deserves.
Storefront Doors come in every shape, size and characteristics. R&S Overhead Doors of So Cal can construct a customized Storefront Door from materials such as: stainless steel, aluminum, wood, glass and other materials, designed specifically to give your business the perfect façade.
Need construction or concept ideas? R&S Overhead Door of So Cal can help you develop the perfect Storefront Door that will enhance your business' appearance, inside and out. Additionally, your new Storefront Door will provide industry-leading security, efficiency and accessibility to your storefront. For the absolute best in Storefront Doors and all other entry way, garage door, fence and gate needs, call the experts at R&S Doors. They'll send a "Big Red Truck" to get your Storefront Doors noticed! Call R&S Doors of So Cal today: (888) 349-3667.